In Conversation With Jhoana Flores
Jhoana Flores is the winner of the 2020 London College of Communication MA Photography Parallax Photographic Award.
Jhoana's work, Together Alone, really stood out to us when it came to pick our award winner. It's concerns, with family, distance, loneliness, and home, feel particularly relevant after the last year of COVID-19 related restrictions and controls on our lives. While it's candid, snapshot aesthetic, when paired with Jhoana's precise editing and sequencing, drew us in and kept us looking for more.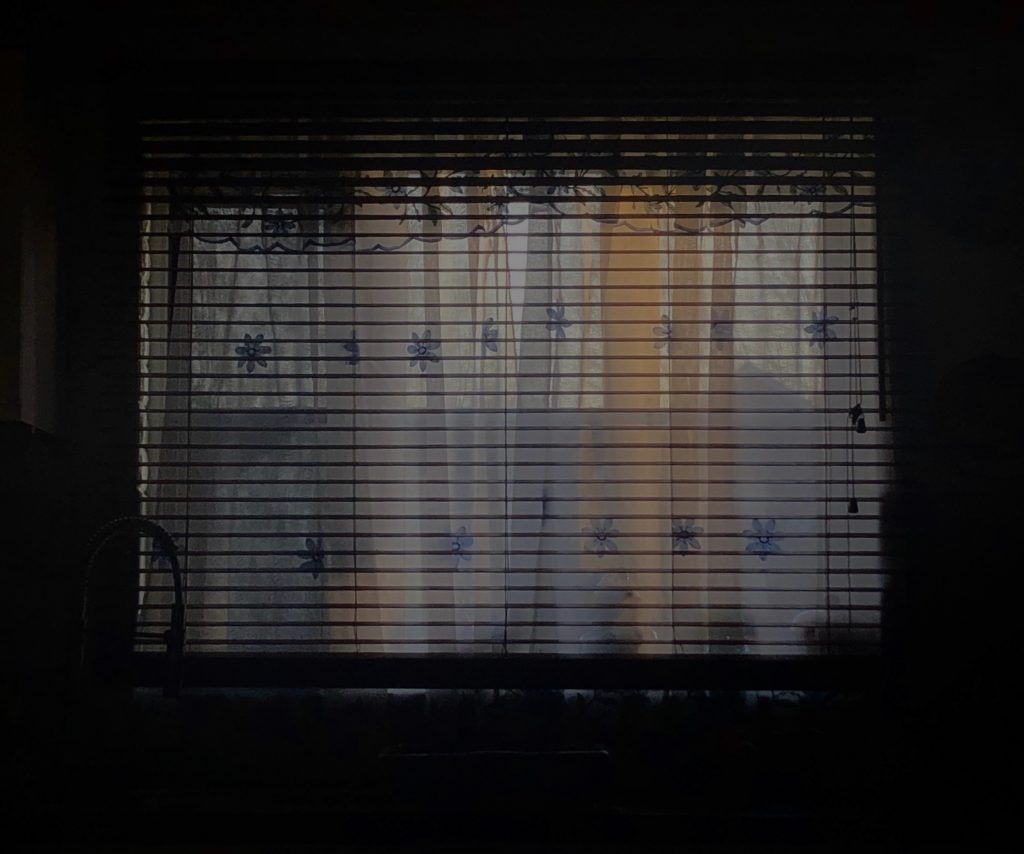 Let's start with the basics. Tell us about yourself and how you came to photography.
The earliest memory I have of holding a camera would probably be around five years old. Back then, just like now, we had no other family with us, it was just my parents and me, so I took their picture. I guess you could say it was the beginning of my relationship with photography.
Then it was throughout school and education; the only thing that truly caught my attention was art, and eventually, photography.
You have recently finished your masters degree. What made you decide to study an MA, and why did you choose LCC?
I have been with UAL for over five years now. I did a foundation course in art and design and a BA course in fashion photography. In each moment I experienced in LCC or LCF, I grew and learnt more about people. It was the inclusive environment that allowed me to learn about myself too.
As I was doing my BA, I started to develop a more profound interest in where I came from, my identity and what kind of stories I wanted to tell with photography.
When I went to a friend's final show at LCC and saw all the different projects within the MA photography course, I realised I wanted to be a part of that.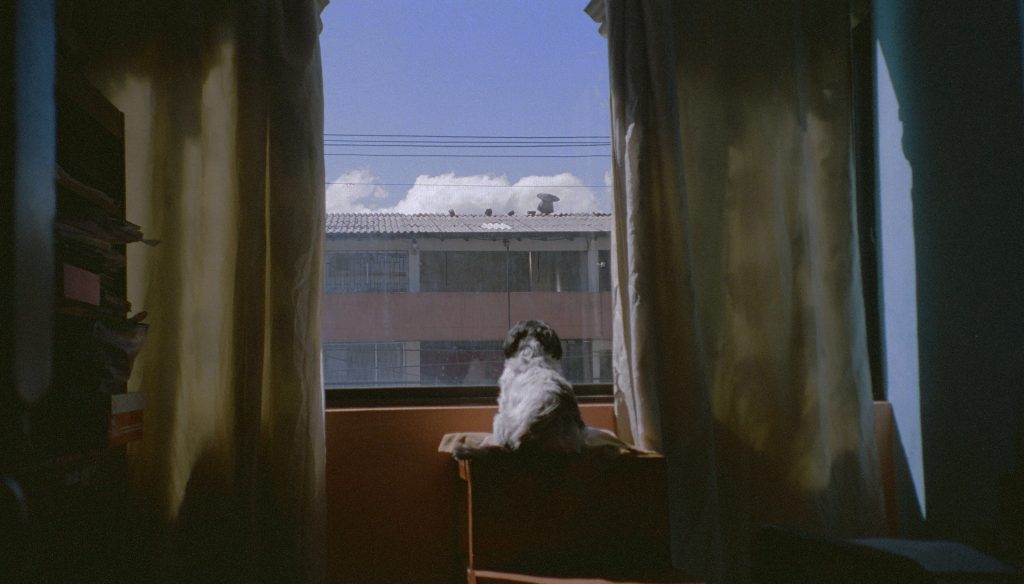 This has been a strange year due to COVID-19. With lockdowns and social distancing, did you find it hard to adapt to new ways of working?
I was in the process of editing when lockdowns began. So, I wasn't too worried since I had the photos I needed, but finishing the work was hard. The ongoing situation either fuelled me with inspiration or demotivated me in turns; there was no in-between.
Outside of the effects of COVID-19, in what ways do you think studying has helped develop your photographic practice?
I mentioned before it was the inclusive environment that allowed me to learn about myself as a photographer and personally. My peers inspired me and motivated me. Whilst working alongside them, I've learnt many things and developed interests because of them, which has helped me grow in knowledge and skills.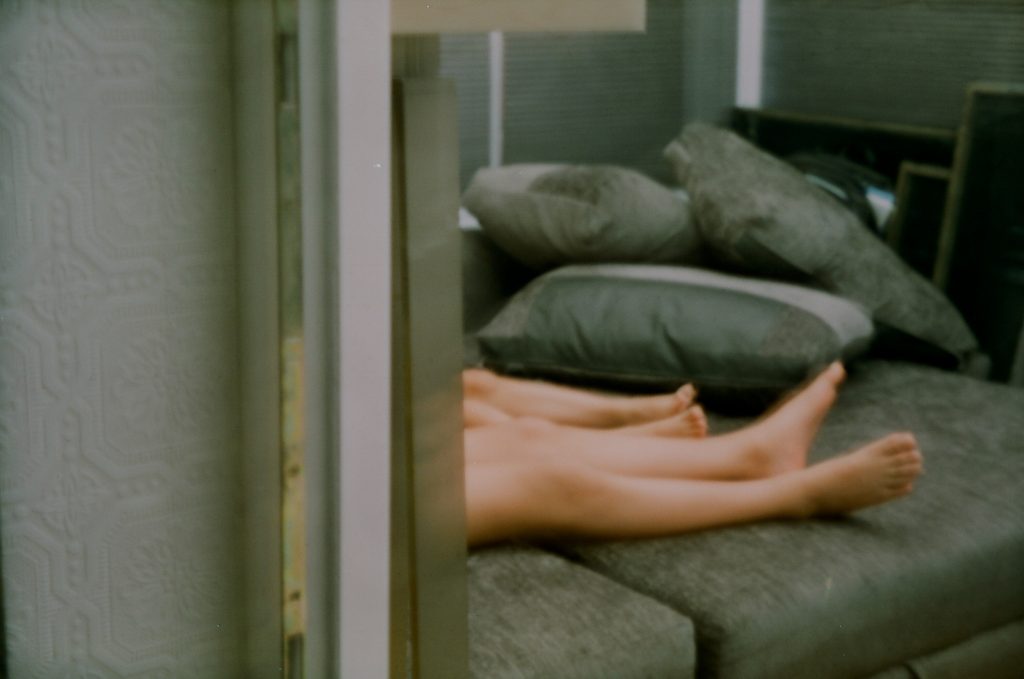 We really enjoyed your project, Together Alone. Could you tell us more about the ideas behind the work?
Together Alone explores my experience of family, distance and loneliness. I grew up in the U.K., whereas my family have always lived in South America, Ecuador. So, I have never been close to extended family. Coming from a strongly family-oriented culture, I longed but struggled to fit in with them while growing up without them.
Whenever I had the opportunity to travel and be with them, the fleeting and mundane moments I shared with them were the most important. They stood out to me because they were new and rare, so they were special. It was then I learnt how vital these in-between moments can be to people and relationships.
It appears the process of choosing what to include and what to leave out, in both the shooting and editing process, plays a really key role in your work. Would you agree with that? And if so, can you explain what you are looking for when making those choices?
I agree with that. In particular, when shooting, I was mostly drawn to colour. A lot of the photos I chose consisted of primary colours like red, blue and green. When shooting in Ecuador, I was always surrounded by colour. Whether it's in traditional clothing, the food and especially the architecture, all types of colours are ingrained into our culture and country.
I also focused on capturing fragments of these in-between moments, such as small details or crops and instances that represented a presence like shadows or reflections.
As the title suggests, I wanted to explore the connection between being together with family and feeling alone. So, I chose to include portraits of myself in still moments, surrounded by my home or while being in Ecuador, my family's home.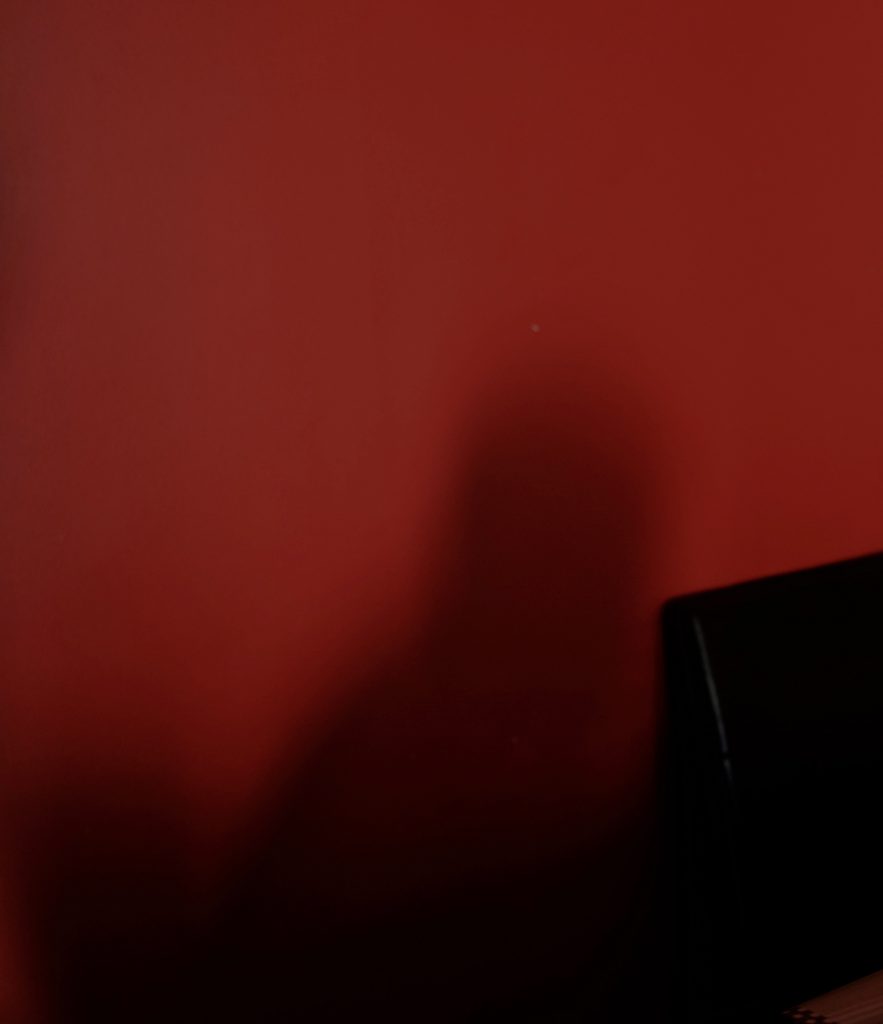 Your use of both digital and film technology is intriguing. Is there anything that makes you choose one over the other at a certain time, or is it simply about what you have to hand when you need it?
Mostly I go with what I have on hand at the time, although I make it a habit to carry around my compact film camera, and of course, I always have my phone. For this project, I wanted to focus on using APS film or 35mm film as it pushed me to make the most out of the limited shots I had, so I wouldn't take these moments for granted.
But I found that some of the digital photos I took added to the idea of fragments and brief moments. It's like when we see something interesting or want to keep something for a long time, to remember, we want to take a picture quickly, and usually its with our phones.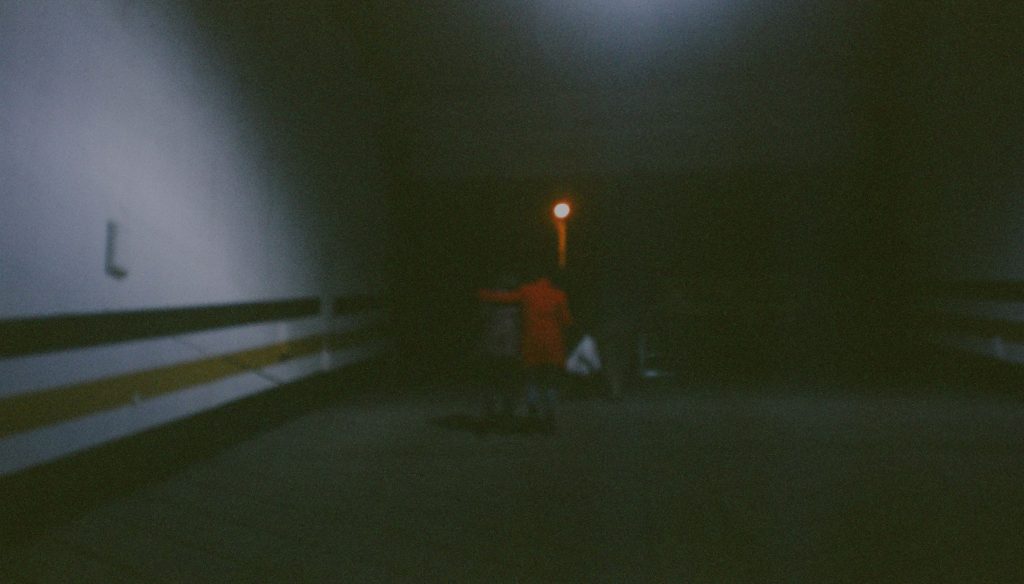 Now you have finished your MA, what is next for you? Do you have any exciting plans for the future?
I think I will keep exploring and developing my project outside of family. During this process of doing an MA, I've noticed my fascination with space and human interactions. So, I would like to see where that takes me in the future
And finally, tell us your favourite thing about photography.
Photography has a unique way of connecting us all, and I think that is special. In my case, this project has significantly helped me to connect to my roots.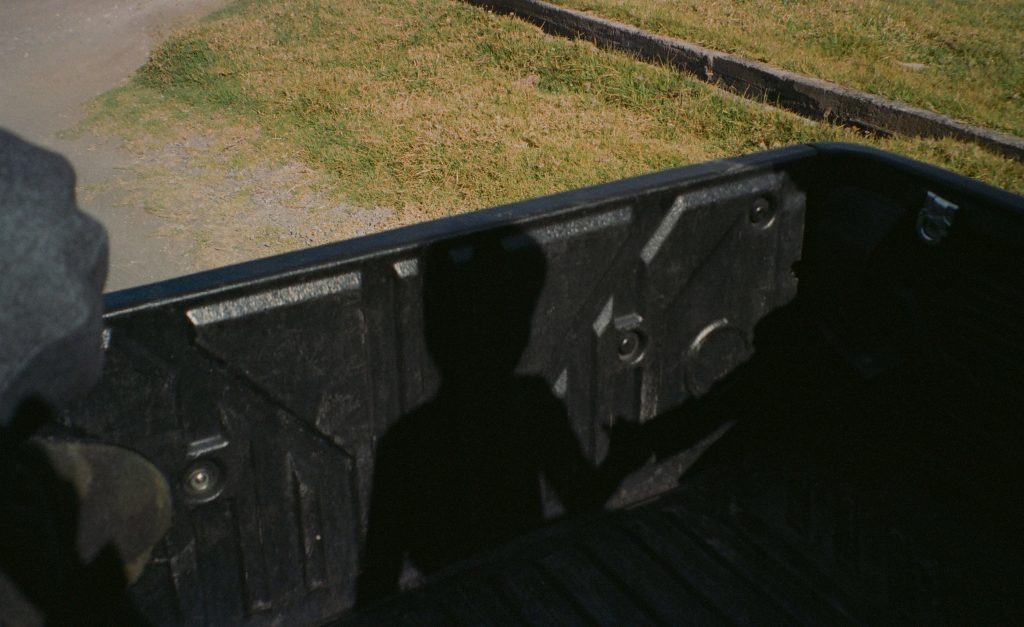 If you want to check out more of Jhoana's work, you can here.
Explore
News • Guides • Community • Film Reviews • Film Developing Times • Choose Your Film