Come visit our new shop in Brixton
Our new shop is now open. After two years on Electric Lane with Photofusion, we have all moved to an exciting new location. Now you can come and visit us in our bigger space in International House. The new building is a short 3-minute walk from our old location. So you will be able to find us just as easily as before.
How To Find Us
The shop entrance is up by the Brixton Recreation Centre on Brixton Station Road.
Go up the steps or take the ramp. You'll find us through the gate at the end of the walkway.
It can be a little tricky to find the first time. Give us a call on 020 8004 8648 if you're having trouble finding the shop.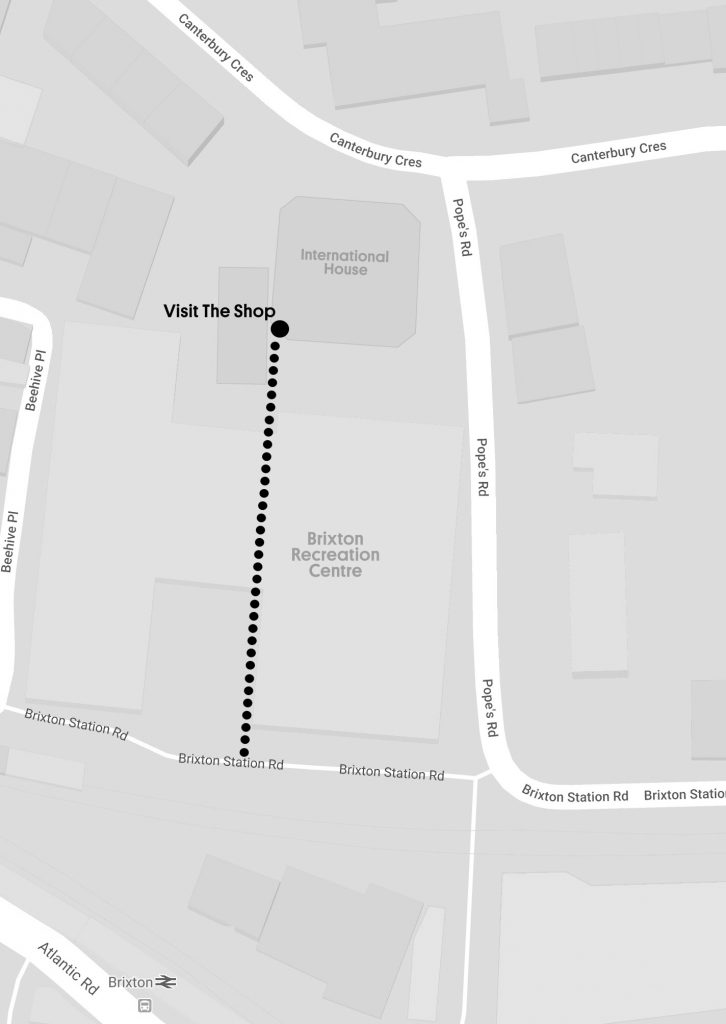 Photofusion
We have moved with Photofusion, so you can still drop your film off for processing when you visit.
If you aren't familiar with Photofusion, it is a hub for photography that has been based in the heart of Brixton since 1991. They provide a range of photographic services, including darkrooms, film developing, scanning and printing alongside digital and moving image facilities. With a growing membership scheme and vibrant program of events, it is the largest resource of its kind in London and it is well worth checking out.
Get directions to Parallax Photographic Coop and Photofusion.
Explore
News • Guides • Community • Film Reviews • Film Developing Times • Choose Your Film