We Have Parallax T-Shirts
We have Parallax t-shirts! But they are only available for a limited time, so order yours now.
Now you can support your favourite photography shop with one of our brand new Parallax t-shirts. These are the first t-shirts we have produced and they are available for a limited time only. So make sure you order yours now. There are three designs to choose from.
We are using Everpress to make our t-shirts. This means they won't be available in-store or on our website. Instead, the t-shirts will be available on pre-order for a limited time – until Friday 6 December. At the end of this period, Everpress will only produce the items that have been bought. We've chosen this method because it cuts out waste and keeps the costs down. It does mean this is your only opportunity to get one of these designs.
How It Works
Decide which t-shirt you want
Click the image and it will take you to the product on the Everpress website
Choose which size you need and hit "Add To Cart"
Then simply follow their checkout procedure to place your order
Now just sit back and wait, your t-shirt will arrive soon!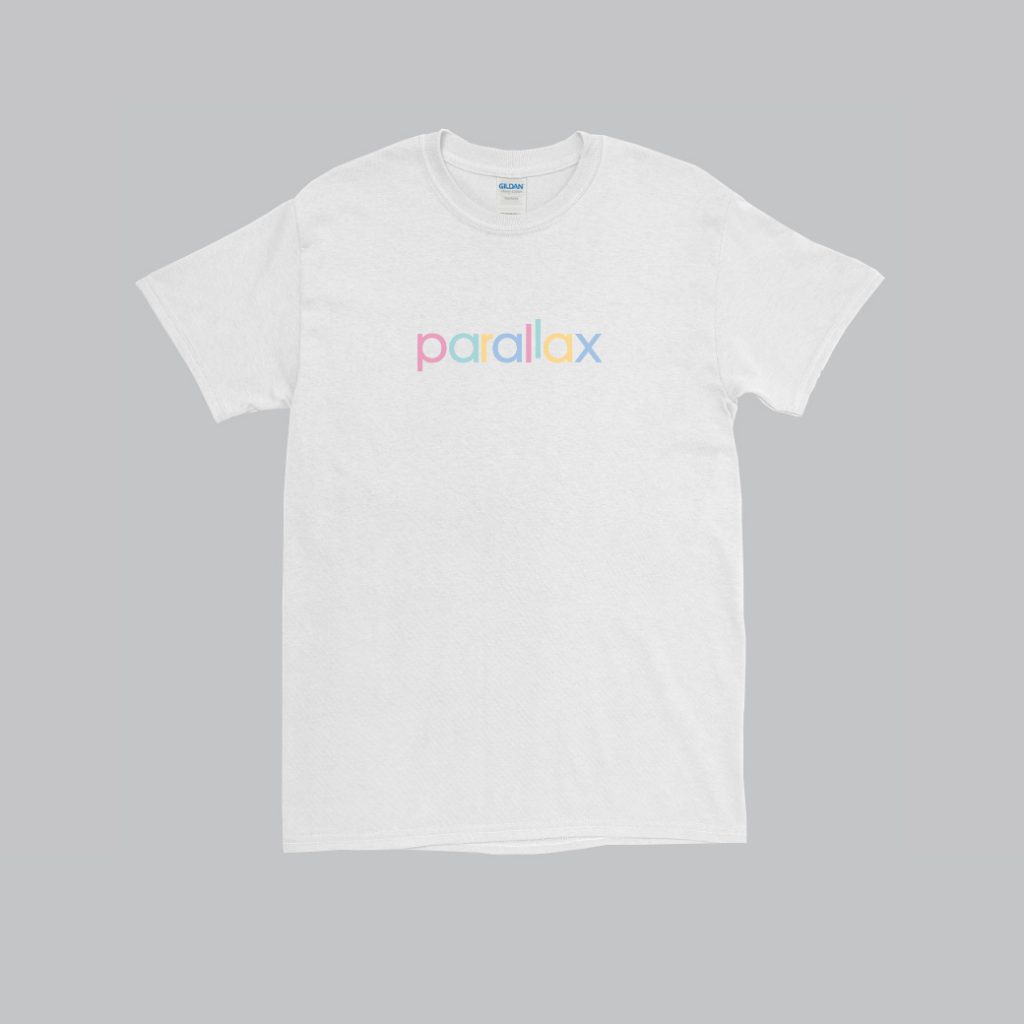 The Details
All designs are printed on Gildan Unisex Standard Heavy Cotton T-shirts. A popular choice, the 100% ringspun cotton pre-shrunk jersey knit has a thick neck and a boxy cut. White t-shirts are 175gsm and the black 185gsm fabric.
Orders will be printed and shipped first-class after the campaign ends. It takes about 2 weeks from the end of the campaign for the t-shirts to be printed and delivered.
Each design needs to reach at least 5 sales in order to be produced, so spread the word and make sure your favourite design gets made.
You can read exactly how the process works on the Everpress website here.
Explore more and read our News, Guides, Community, Film Reviews, Opportunities, and Film Developing Times.