Kentmere Pan 400 120 Film Review
Here is our Kentmere Pan 400 120 Film Review. We shot a roll in our Fuji GA645i. So, have a look at our film review and see what you think.
As you probably know, Kentmere 400 is a budget film from Ilford. They have just brought out this low-cost, reliable film in medium format. So, we thought we'd better give it a go. For our Kentmere Pan 400 120 film review, we put a roll in our Fuji GA645i and took it out around Brixton.
Already fans of Kentmere in 35mm, we were keen to try it out in medium format. It really is a great quality film for the price. This is one of the cheapest films we sell! We weren't disappointed with the results.
Smooth Look
Like the 35mm version, you get even tones in the greys, but with a smoother look due to the larger negative. There's a nice balance between detail in the shadows and the highlights. The contrast is good, with room to increase it in printing or on screen.
There is some grain, it is 400 ISO after all, but the images have a nice, smooth look to them.
Overall, as expected, we were really happy with the results from our Kentmere Pan 400 120 Film Review. For the price you really can't go wrong with this film, particularly if you're just getting started with medium format. This is a great film to start with.
Film: Kentmere Pan 400
Format: 120
Rated at: 400 ISO
Shot on: Fuji GA645i
Location: Brixton
Developed and Scanned: Photofusion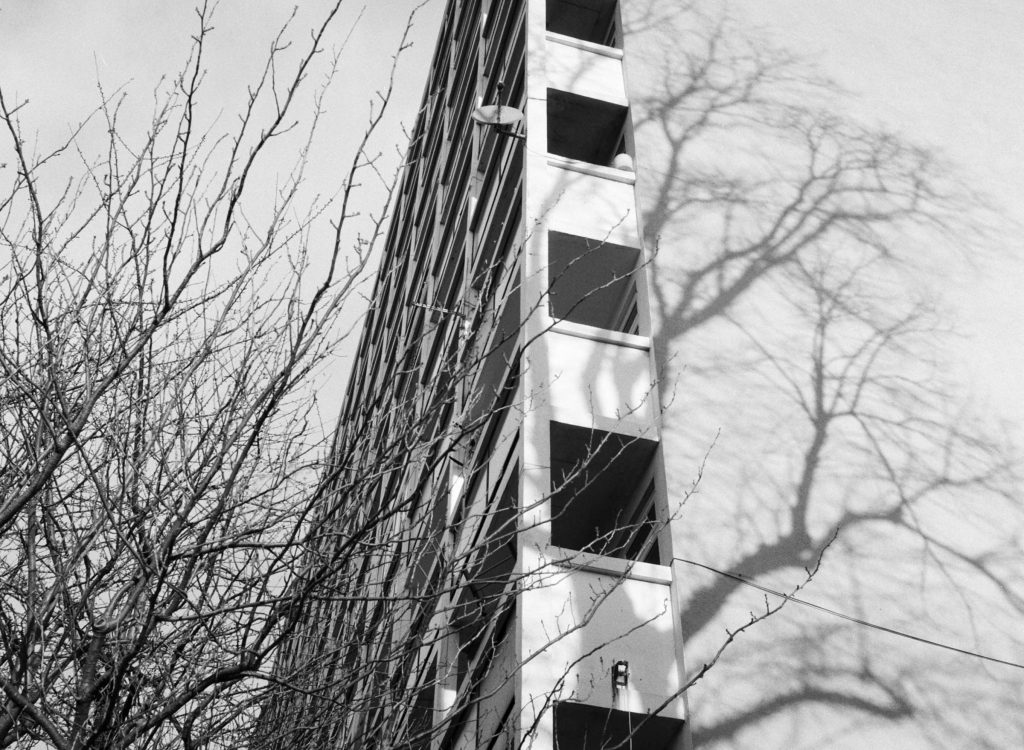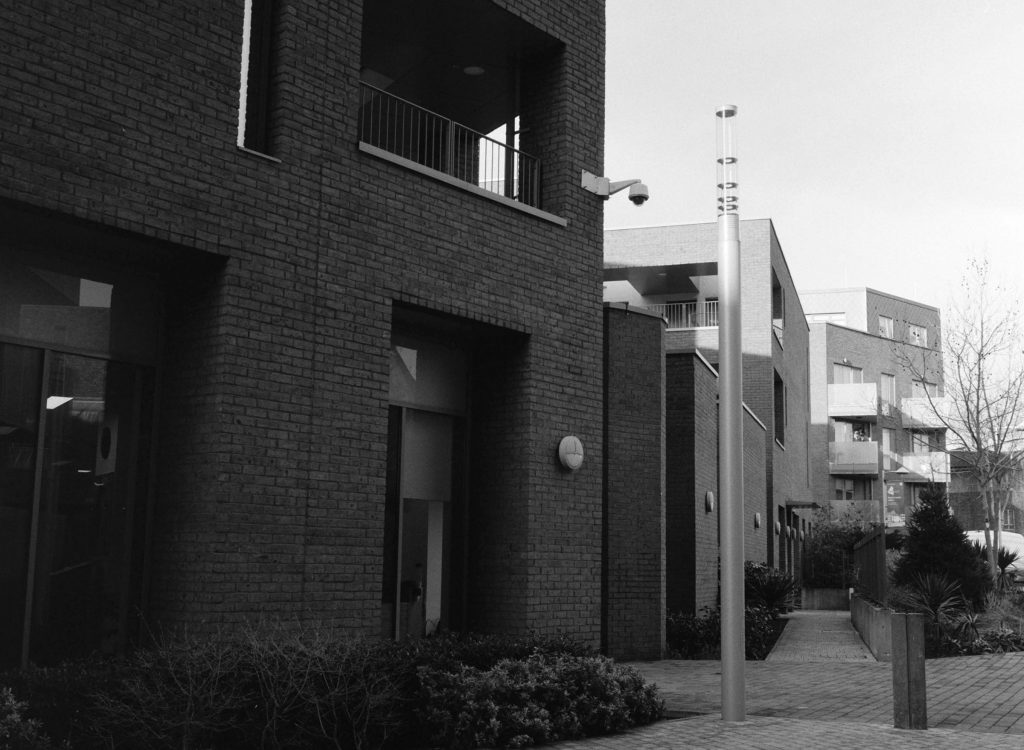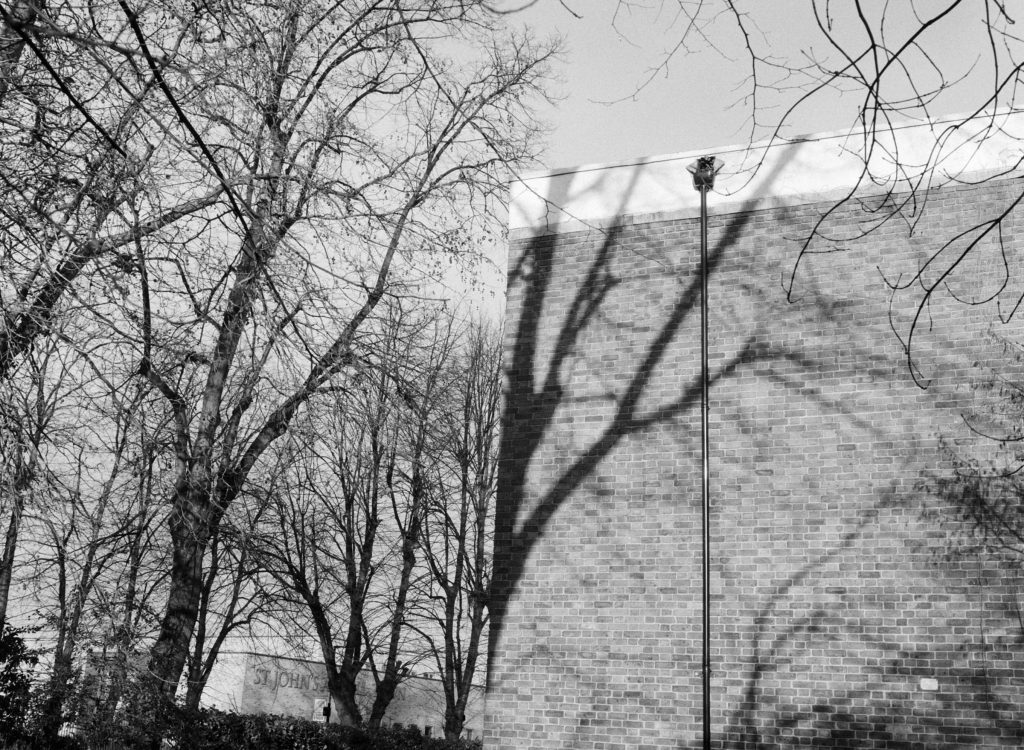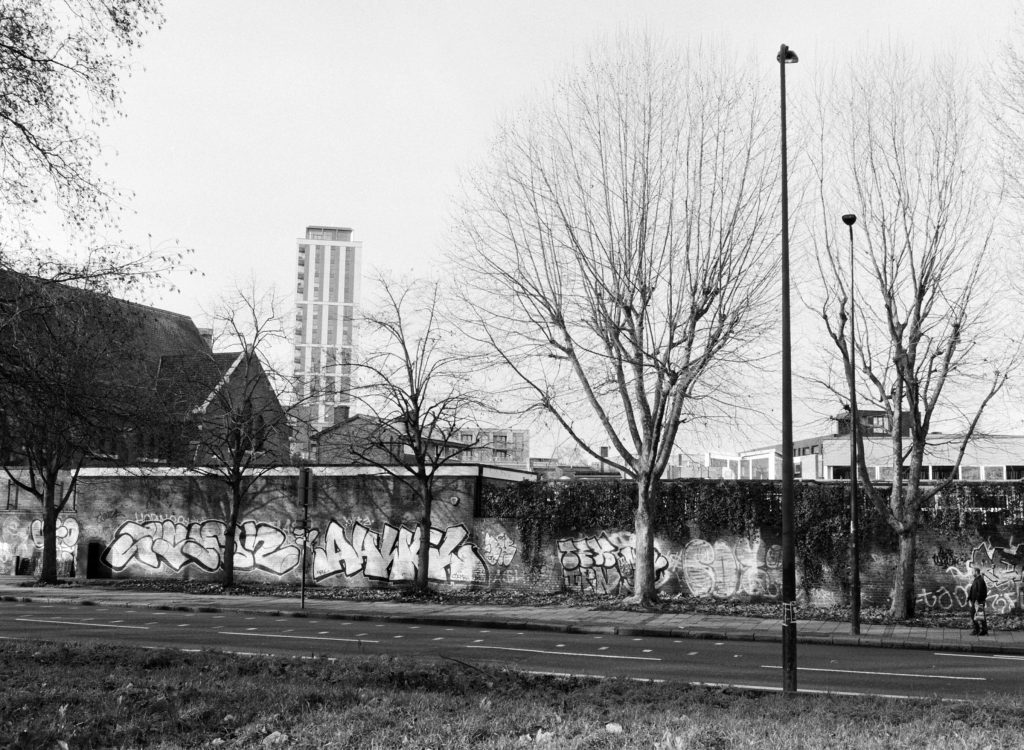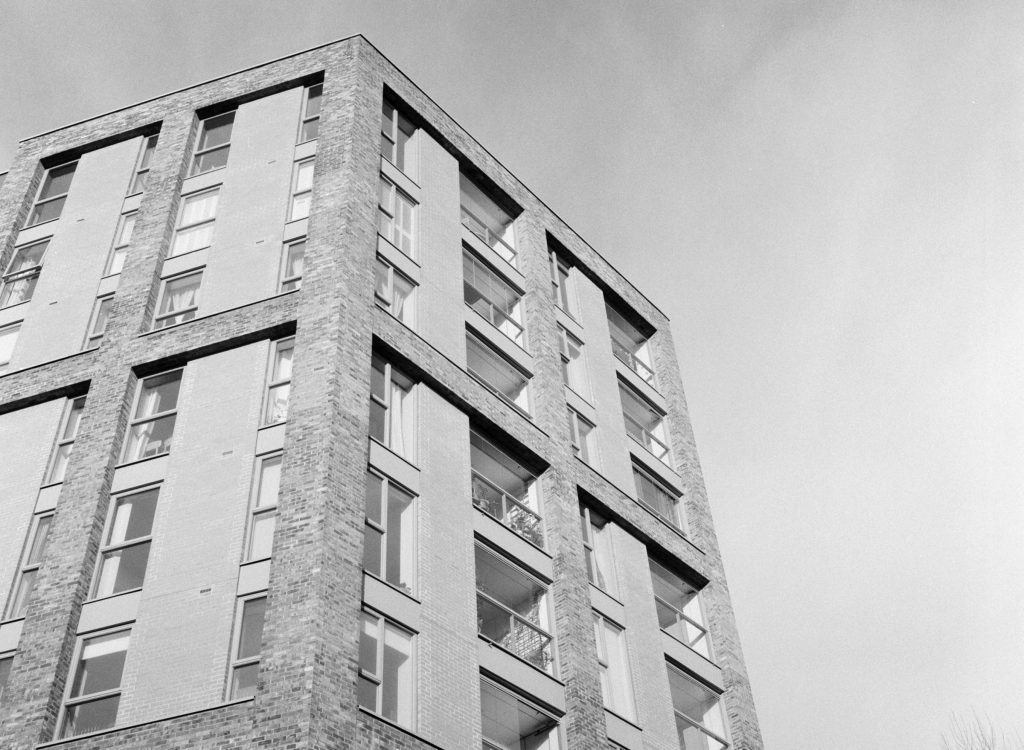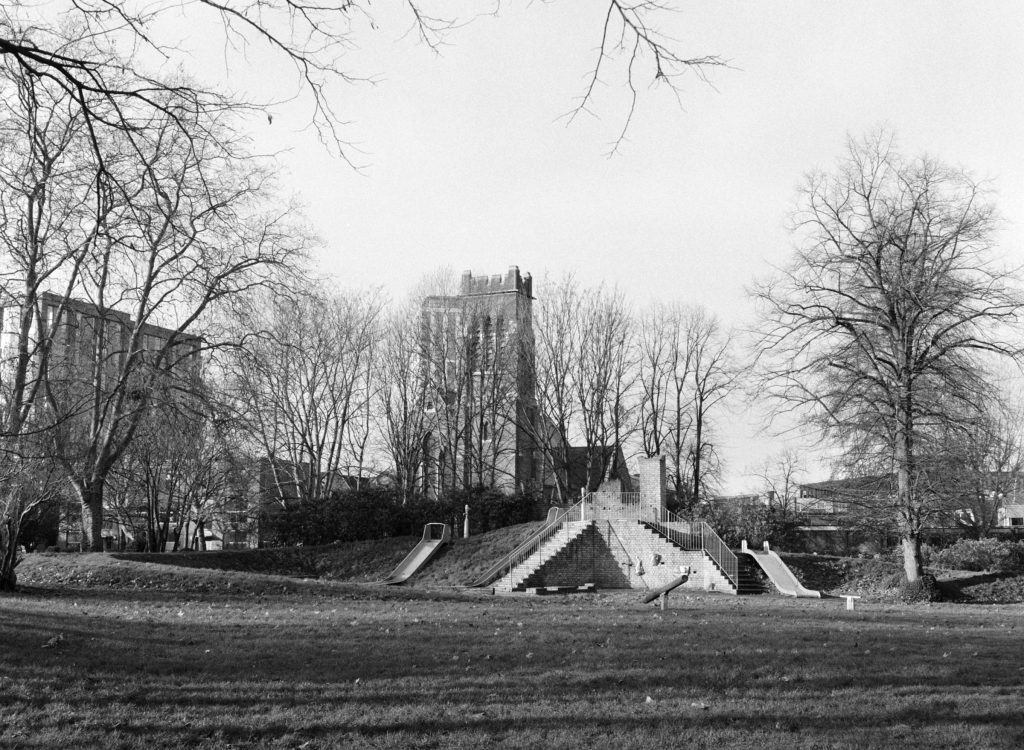 Explore
News • Guides • Community • Film Reviews • Film Developing Times • Choose Your Film
We review the most popular films in the shop, as well as some new and lesser-known ones to see how they compare. Have a look at the full list of our Film Reviews.